The well-known American ridesharing service Uber doesn't operate in Reunion. However in recent years hiring a vehicle with driver has become popular on the island. Vehicle with driver services complement more well-established means of transport, such as taxis, buses, and self-drive car hire. What are the advantages of booking a vehicle with driver to discover Reunion?
Enjoy being driven
Forget about tiredness and stress behind the wheel: once you're comfortably seated in the vehicle you simply need to let yourself be driven. Drivers will know the island's roads by heart. They'll also know how to optimise the journey to mitigate incidents such as traffic jams or road closures. Letting yourself be driven is also a way of putting transport time to good use: you can take a nap, enjoy the scenery, or even organise the rest of your day.
Sound advice from locals
Drivers may turn out to be knowledgeable local guides if you need advice on what to see, suggesting offbeat attractions, unusual experiences or authentic local restaurants. Insider tips from a local, someone who knows the island like the back of their hand, is always invaluable.
Made-to-measure service
Hiring a vehicle with driver lets travellers customise their own itinerary. With public transport you're limited by bus schedules and services, while a vehicle with driver means being able to go wherever you'd like. Nor do you have to follow a pre-set route organised by a tour agency: you're the one who'll decide where to go!
Travel in style

Companies specialising in vehicle hire with a driver generally focus on providing comfort and top-of-the-range services. For example it's common for vehicles to have free wifi on board, meaning passengers can surf the internet from their seats. Bottles of chilled water, local newspapers and other little extras are generally available, making the journey more pleasant.
Controlled cost
Unlike a taxi ride, the price of hiring a vehicle with driver will be known in advance. Per-kilometre or per-minute rates won't be applicable as the rental will be based on a flat fee, so you'll know the price as soon as you book, meaning there'll be no unpleasant surprises. If for example there are traffic jams you won't have to pay anything extra. Payment is also secure.
Vehicle waiting for you
No more queuing for a taxi or standing in line for a bus at the bus station. Hiring a vehicle with driver means it will be available at the time and place that suits you best. However remember that while taxis can pick customers up on the street or from a taxi rank, a vehicle with driver has to be booked in advance. This is one of the main differences with conventional taxis.
In safe hands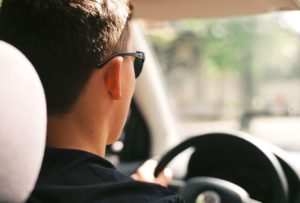 Whereas anyone with a driving licence can sign up to be a Uber driver, companies in Reunion offering vehicle hire will rely on experienced, professional drivers. They will all hold a professional driver's permit issued by the French Ministry for Transport. This is a guarantee of security for passengers.
Weight off your mind
With a self-drive hire vehicle you'll have to find petrol stations, manage incidents on the road, and clean it before return, all time-consuming tasks which may turn out to be an extra source of stress and expense. However if you choose to hire a vehicle with driver there'll be no reason to worry about the logistics. The driver will have full responsibility for the vehicle. You just need to enjoy the trip!
Fleet of vehicles
Companies that offer vehicle hire with driver generally have a wide range of vehicles of varying sizes to suit all visitors' needs. So depending on the number of passengers you can choose whether you want to hire a sedan, minibus or even a coach, and split the costs. It's an option that can turn out to be affordable as well as convenient.
Why not sit back and let us do the driving for you? We can provide vehicle hire with a driver in Reunion. For more information see this page.